84/86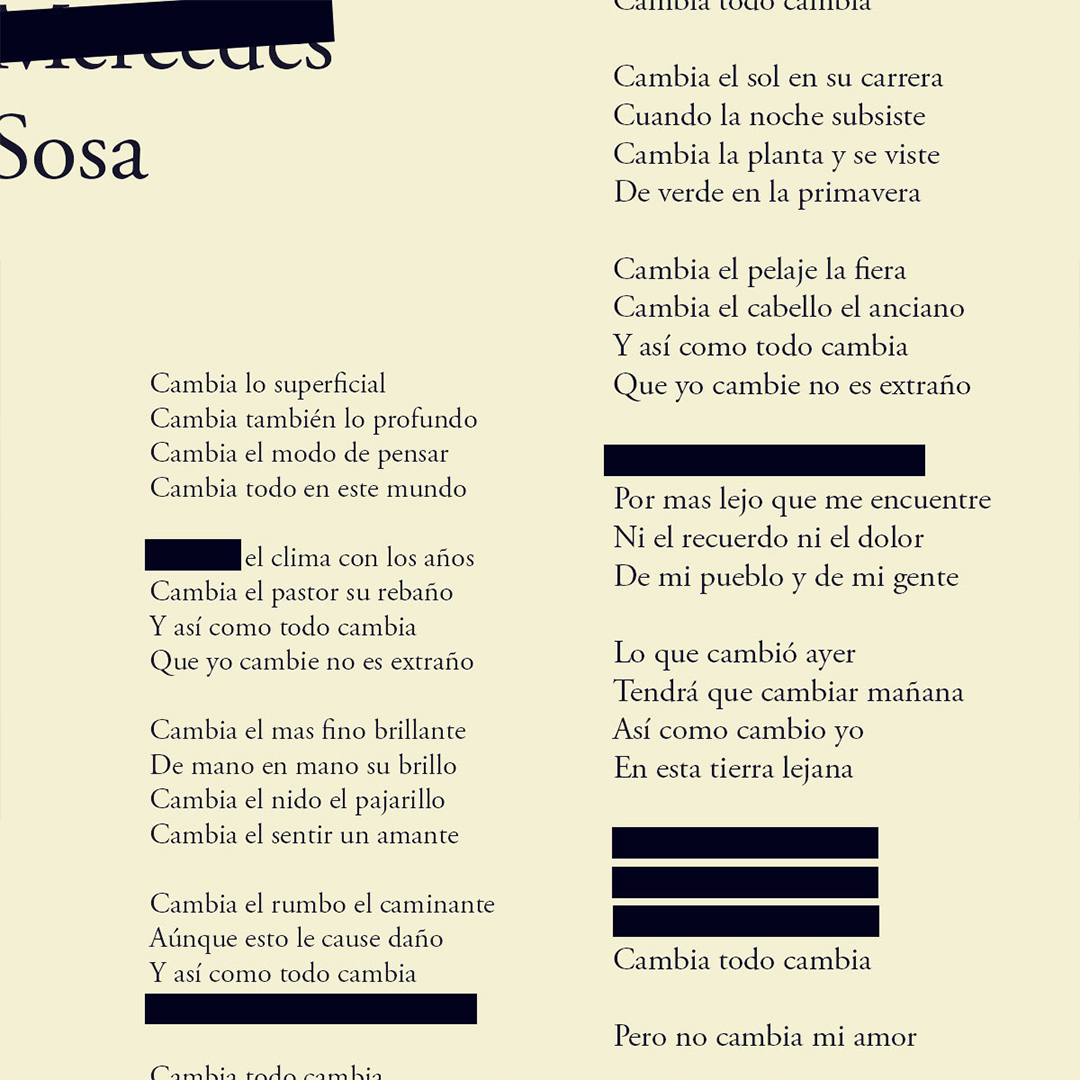 Todo Cambia
Mercedes Sosa
Release year: 1990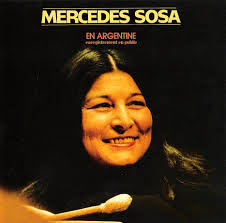 Original Cover
"Pero no cambia mi amor
Por mas lejo que me encuentre
Ni el recuerdo ni el dolor
De mi pueblo y de mi gente"

Mercedes Sosa - Todo Cambia
Background Story
Todo Cambia (Everything changes) is a song written by Julio Numhauser and sang by Mercedes Sosa. Julio, a chilean singer/song writer, left chile in 1973 due to the dictatorship of Augusto Pinochet. In 1975 he moved to Sweden where he still is living today. There, in 1982, he composed this song dedicated to his country and chilean people.