03/86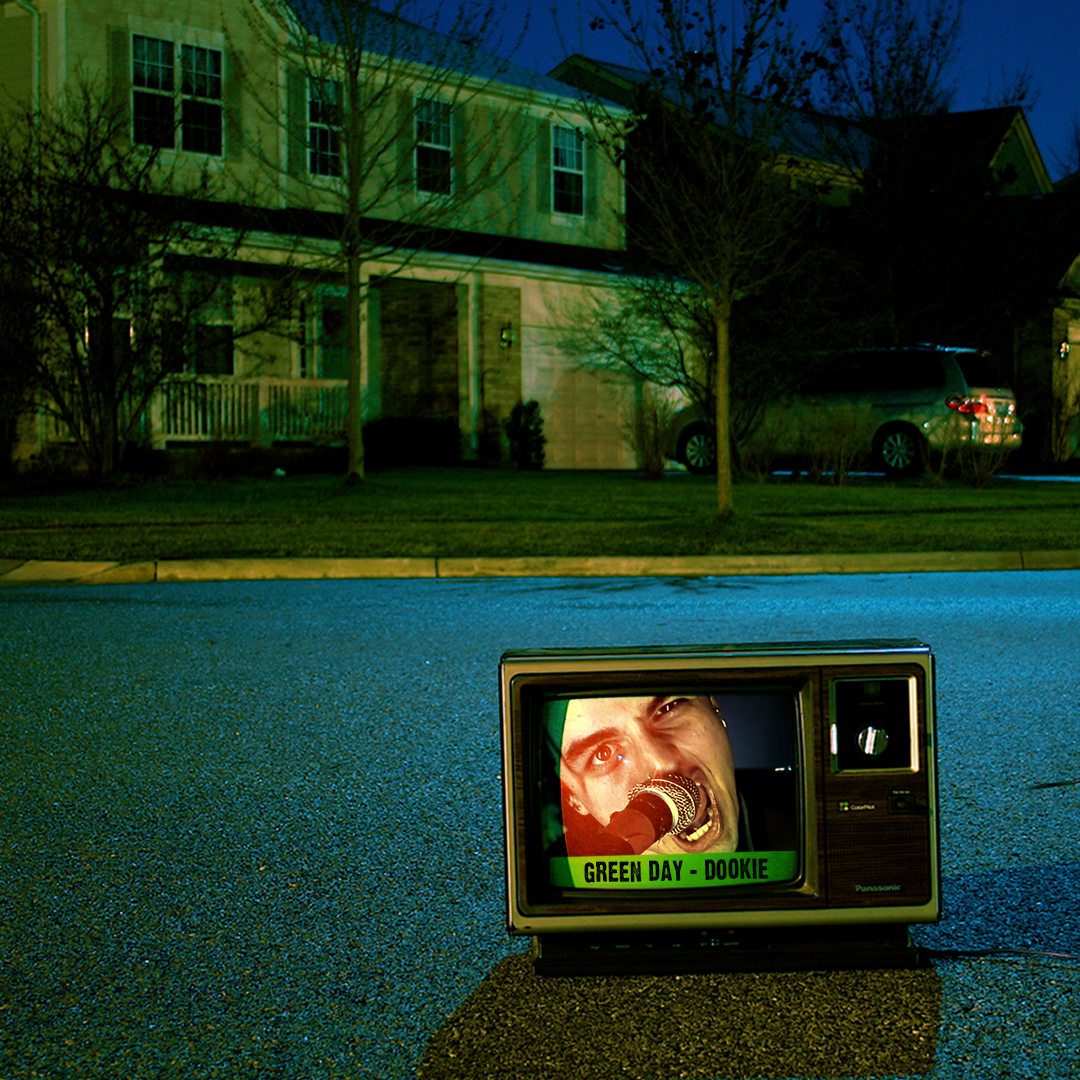 Dookie
Green Day
Release year: 1994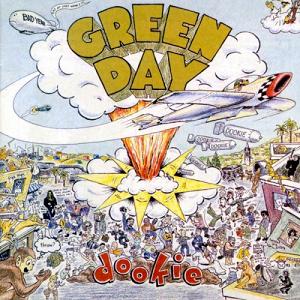 Original Cover
"She
She's figured out
All her doubts were
someone else's point of view"

Green Day - She
Image
Photograph by Frank Okay. Taken in 10006 Ashley Ct, Huntley, United States
Typeface
In order to stay punk: Dirty Headline.
Background Story
It was 1997, like every summer, I was on vacation with my whole family on the Elba Island. I used to have a daily routine there: I waited for my sisters to go resting after lunch. Stole their walkman with "Dookie" music tape inside. Got out from the flat, and walked around the seaside. Flip flops at my feet, sun on my skin, warm afternoon air through my nose and screams of italianised "Basket Case" verses in my head.
"DU IU EV DE TAIM, TO LISSEN TO MI UAIN"
< the horns emoji >
American television, advertising and the city suburbs are recurrent topics in GreenDay's discography. I like to play with contrasts so in this cover I wanted to cage Billie Joe in everything that he claims to despise. The image in the tv is a frame of the music video longview.
Additional Info
There are many videos of very young Green Day, in perfect punk style. This is one of my favourite https://www.youtube.com/watch?v=7cTo0WSxbCk
There was also a nice documentary, published by Mtv I guess, on how the Green Day were accused to be "sellout" by the punk community. But I can't seem to find it, I'll add it in a second time.